Orbital Research manufactures high-performance frequency converters and RF components for the satellite communications (SATCOM) industry. Our products – low noise block downconverters (LNBs), block downconverters (BDCs), low noise amplifiers (LNAs), multiplexers and more – offer the highest quality and reliability, even in the most challenging conditions.
We provide standard and custom SATCOM equipment to customers in military, aeronautical, earth observation, satellite news gathering (SNG), SATCOM-on-the-move (SOTM) and other satellite industries. And because our frequency converters and components are professionally engineered, hand-tuned and individually tested, we can guarantee high performance.
Explore our frequency converters and RF components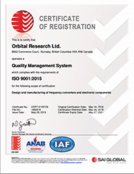 ISO 9001 certification
Our quality management system passed a rigorous audit and fully complies with ISO 9001:2015.
What can Orbital LNBs and BDCs do for you?
INCREASE
Reference Accuracy
Signal to Noise
Signal Stability
REDUCE
Phase Noise
Downtime
Unit Weight
INCREASE
Throughput
System Reliability
Network Quality
ORBITAL AND SATELLITE INDUSTRY NEWS

Orbital Research is attending Satellite 2019
Stop by booth 2104, where we'll be launching our brand new wideband Ka LNA | May 6-9 at the Walter E. Washington Convention Center in Washington, DC
---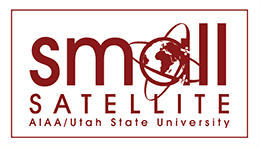 Check us out at the 33rd annual Small Satellite Conference
Come and see us and our partner Tethers | August 3-8 at Utah State University
BLOG
From the Arctic to the Sahara: LNBs in extreme temperatures
When the mercury spikes – or plummets – the low noise block downconverter (LNB) in your satellite terminal can stop working properly or stop working altogether, similar to a cell phone that gets too hot or too cold. It only takes a few minutes, and just like that your comms are down …
Need help?
Harsh environment?
Complicated or unique application?
We'll work with you to develop custom LNBs and components that meet your needs.