A quality reference oscillator will solve a lot of satcom throughput issues.
Here are some common symptoms we see when a satellite ground terminal isn't working as planned: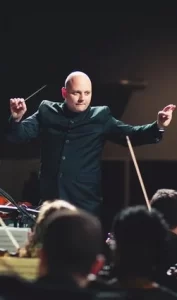 poor or bursty BER
carriers being off frequency
poor performance with higher modulation
intolerance of environmental challenges
longer lock up times (system is slow to re-sync)
What These Symptoms Represent
All of the above symptoms point to poor timing. A system comprised of hundreds of satellite components is a lot like an orchestra. If each unique part is not playing the right note in the correct rhythm, the music is discordant. In a satellite system, when all the components responsible for handling RF signal are not aligned, the system will experience poor BER, lower throughput, lower availability or longer outages.  
Oscillator as Coordinating Conductor
A quality, ultra low phase noise reference oscillator will tune all the components to the same frequency. This will minimize bit error rates and Service Level Agreement concerns.  Assuming that it is a quality, highly accurate component, a reference oscillator:
1. efficiently solves the biggest issues in one move
2. saves time with a short installation
3. improves throughput of the entire system
4. reduces the remaining troubleshooting steps
The Orbital OCXO Oscillator
We have designed a high performance oscillator that delivers like rubidium at a fraction of the cost, USD $1150. Here are some of its features:
highly stable 10MHz reference over time and temperature
ultra-low phase noise for extreme conditions
small, stackable form factor with mounting plate
Two 10MHz ports for BUC and LNB compatibility
IP67 rating for outdoor mounting at the antenna if needed
Compatible with standard equipment racks
For more product details, click here to get the full brochure. You can also order two of the most popular versions online in our new e-commerce site.
Having an OCXO Precision Oscillator on hand is solid insurance for those times when you need to troubleshoot at a moment's notice.