1:2 KuP Ku-Band LNB Redundancy System
RSSL1:2 Ku-Band PLL Redundancy
Orbital ODU Features:
Industry standard IFL with two coax cables and one control cable.
Uses standard LNBs from any manufacturer. LNBs are included and tested in the system
The Outdoor Unit is compact on one rail which is rack-mountable on a 19″ rack
ODU is pre-assembled on a 2 RU 19″ plate and fully wired and tested for plug and play installation.
The IDU is a 1RU chassis. Just connect the cables, plug the redundant power supply in and you are ready to go.
Orbital IDU Features:
The coax cables can go directly to the modems if the DC and 10 MHz can be shut off. Or the indoor controller can have DC & 10 MHz blocks in place if the modems can't shut them off.
1 unit high chassis. Simple LED display for monitoring. No cumbersome LCD menu to work through
Redundant Power Supply that is outside of chassis for easy service and replacement. Global power supplies to use anywhere in the world
Manual or automatic switching between LNBs.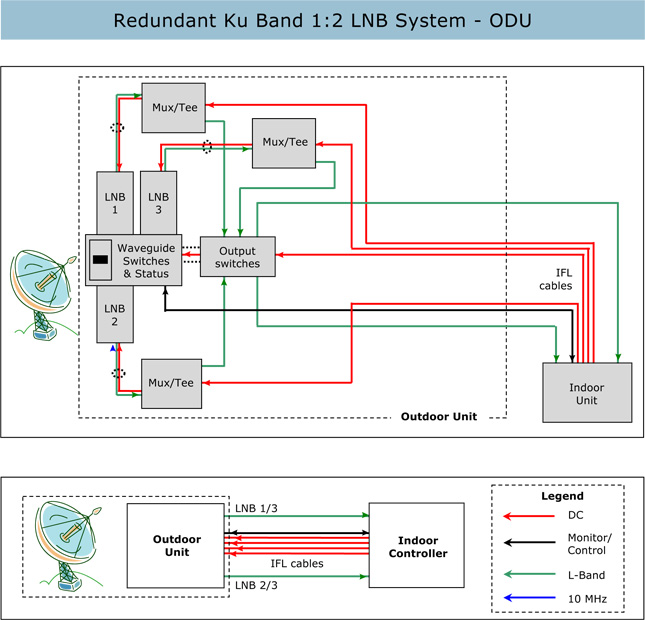 How to order
For pricing options please call 1-604-419-8585 or contact us.