1:2 Ku-Band LNA Redundancy System
RSSLNA1:2 Ku-Band Redundancy
Options
The outdoor unit can be made available with following options
Transmit Reject Filter
Offline Input & Output
Input Waveguide/Coaxial Test couplers
Output coaxial Test couplers
Custom configurations
M&C via Ethernet
Orbital ODU Features
Uses standard LNAs from any manufacturer. LNAs can be included and tested in the system
The Outdoor Unit is mounted on one rail.
Both IDU and ODU are pre-assembled. Just connect the cables and waveguide. Mount the ODU, and plug the redundant power supplies in.
Orbital IDU Features
1 unit high chassis. Simple LED display for monitoring. No cumbersome LCD menu to work through
Two power supplies are inside controller. Unit automatically detects faults. Global power supplies to use anywhere in the world.
Manual or automatic switching between LNAs.
C and Ka-Band versions also available
1:1 versions available
LNB versions also available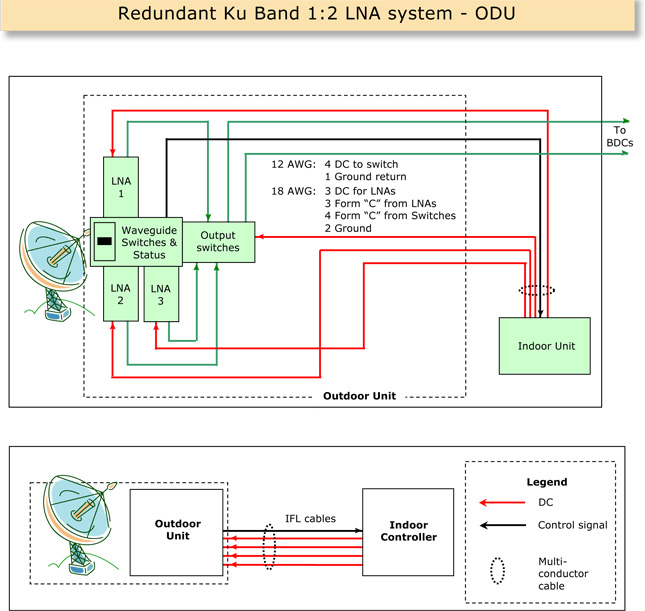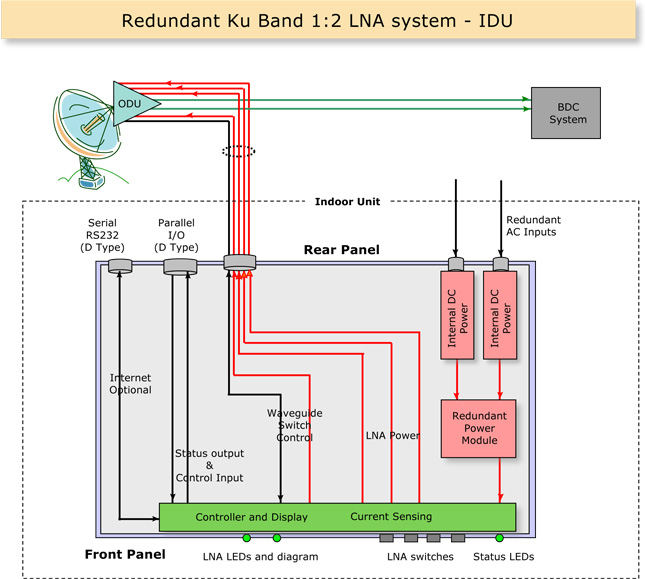 How to order
For pricing options please call 1-604-419-8585 or contact us.