1:1 KuXER Ku-Band LNB Redundancy System
RSSL1:1 Ku-Band Ext Ref Redundancy
Orbital ODU Features:
Uses standard LNBs from any manufacturer. LNBs are included and tested in the system.
The Outdoor Unit is compact on one rail, which is rack-mountable on a 19″ rack, Or, on order, tell us your Antenna model and we will produce the mechanical to fit.
No on-site assembly is required. ODU is pre-assembled. Just mount, connect the cables and plug the redundant power supplies in.
IFL cable consists of one coax (with L-Band and 10 MHz signals) and one multi-wire cable that carries voltages and control line.
Orbital IDU Features:
1 unit high chassis. Simple LED display for monitoring. No cumbersome LCD menu to work through
Redundant Power Supply that is outside of chassis for easy service and replacement. Or the power supplies can be placed inside. Global power supplies to use anywhere in the world
Manual or automatic switching between LNBs.
10 MHz source can come from a separate source or, (as an option) with a back panel jumper, from the modem
Any DC from modem is blocked by IDU.
Cloud Based Remote User Interface Features:
Direct mimic of physical front panel.
Shows status in real time with near instantaneous status updates and control functionality.
Additional statistics and diagnostics available.
Works with standard web browsers – no need for complicated proprietary MAC systems
Can easily be integrated into existing network monitoring infrastructure
Top level map can show summary status of multiple systems in a network
System automatically connects to the Cloud Server through an Ethernet connection and the Internet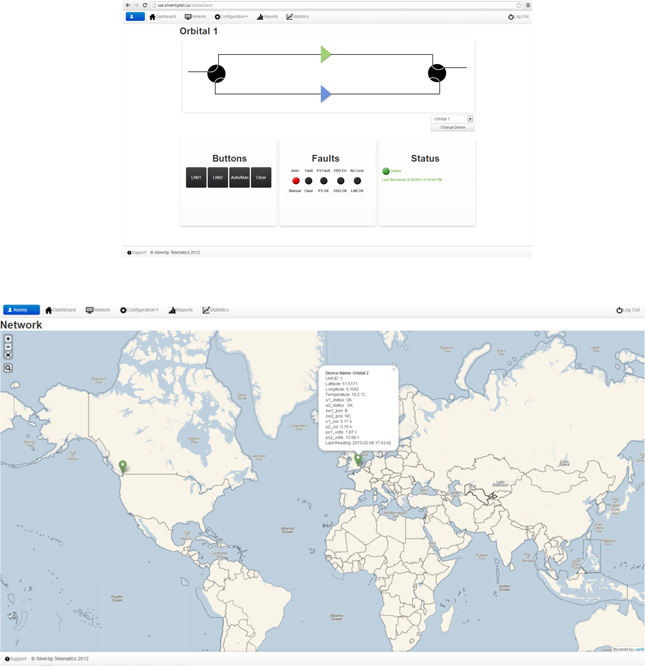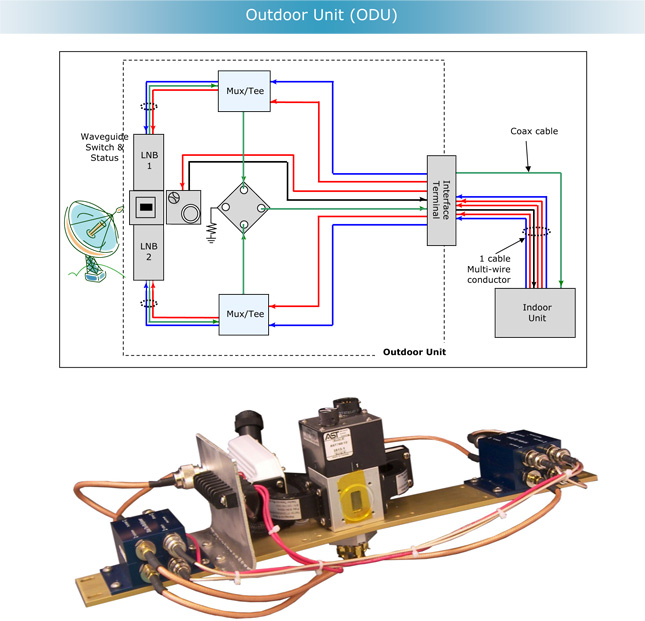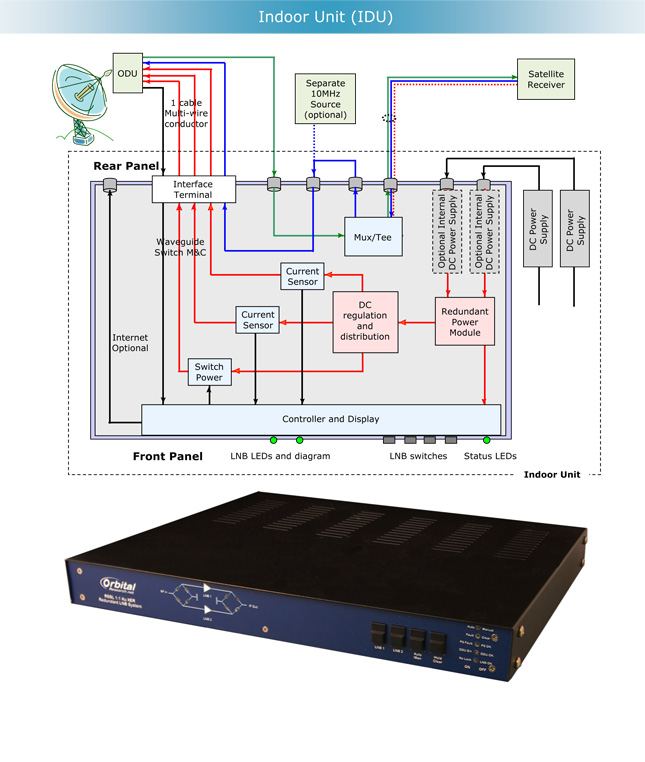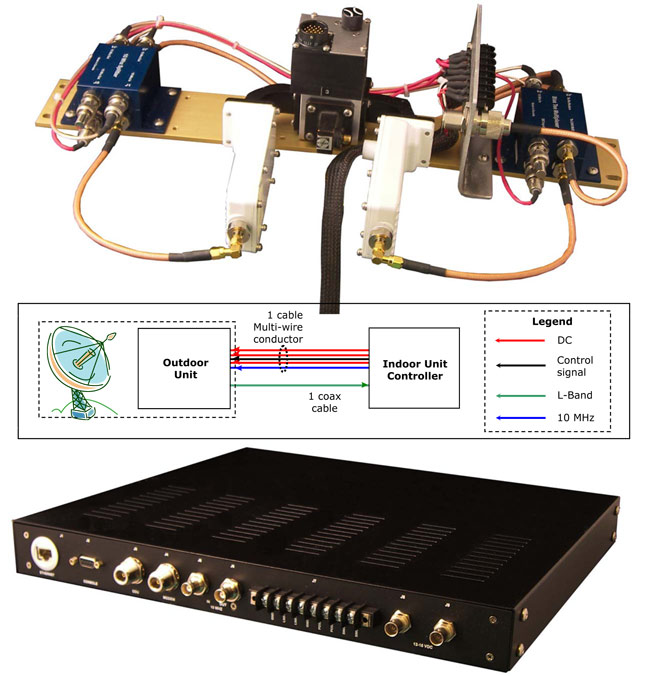 How to order
For pricing options please call 1-604-419-8585 or contact us.